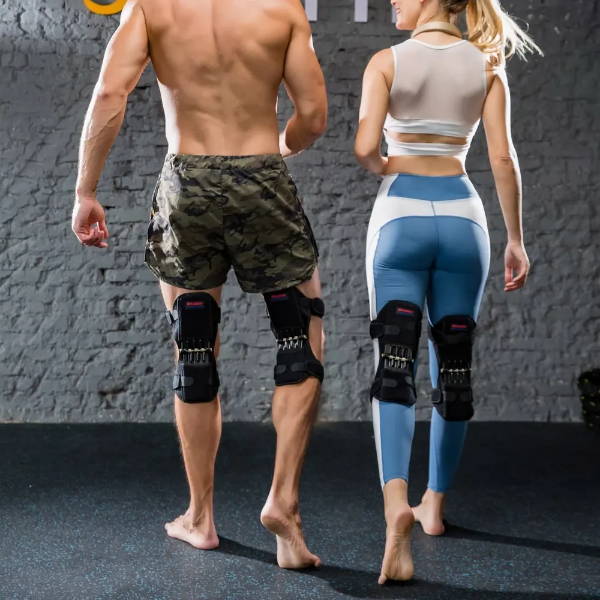 Why Do I Need a
Go! Power Knee Brace?
The Go! Power Knee Braces support your knees, thighs and calves all while reducing the pressure on your sore knees and joints.
The Go! Power Knee Braces will allow you to once again be able to carry heavy objects with less effort than ever before.
This product is ideal for anyone that has sore knees, lower back pain, exercises regularly, or occupation requires heavily lifting or regular crouching.
You Deserve the Best
Take Care of Yourself!
Strong Lifting Power - The Go! Power Knee Brace can withstand a weight of 40lbs each and are effective enough to lighten about 80lbs from a person's own weight.
Reduce Stress - Reduce stress on ligaments and tendons in your knees. Our spring loaded technology will reduce instability in the anterior, posterior, medial, and lateral ligaments.
Extra Support - The Go! Power Knee Brace's spring-loaded technology supports both legs and provides your knees with the extra support they need!
Versatile - The Go! Power Knee Brace is great for various sports like golf, biking, hiking, and working out. Support your knees while doing the things you love!
Working Buddy - The solution to your hard-labor occupation. Support your body when lifting heavy objects or working low to the ground.
High-Quality - The knee brace is durable, lightweight, aluminum allow body with remarkable elasticity. The Velcro straps make the product easy to put on, take off, and wear comfortably - whether inside or outside of your clothing.
See What Our Customers Are Saying!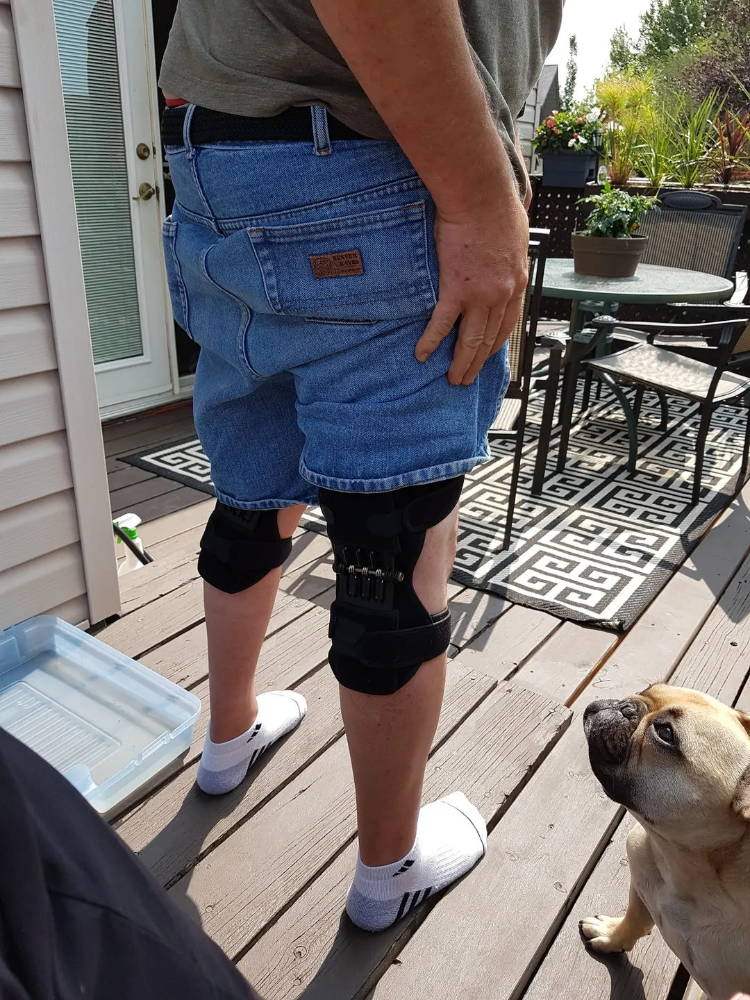 I have progressive MS and it's tough for me to walk because my left leg drags and I need a cane. I put these on and I'm walking normal now as the spring assists my leg to move like it used to. Best money I ever spent.
- Scott R.
Incredibly comfortable and help my knees so much. I highly recommend to anyone that has knee pain, lower back pain, or just needs additional support for their lower body.
- Gabe M.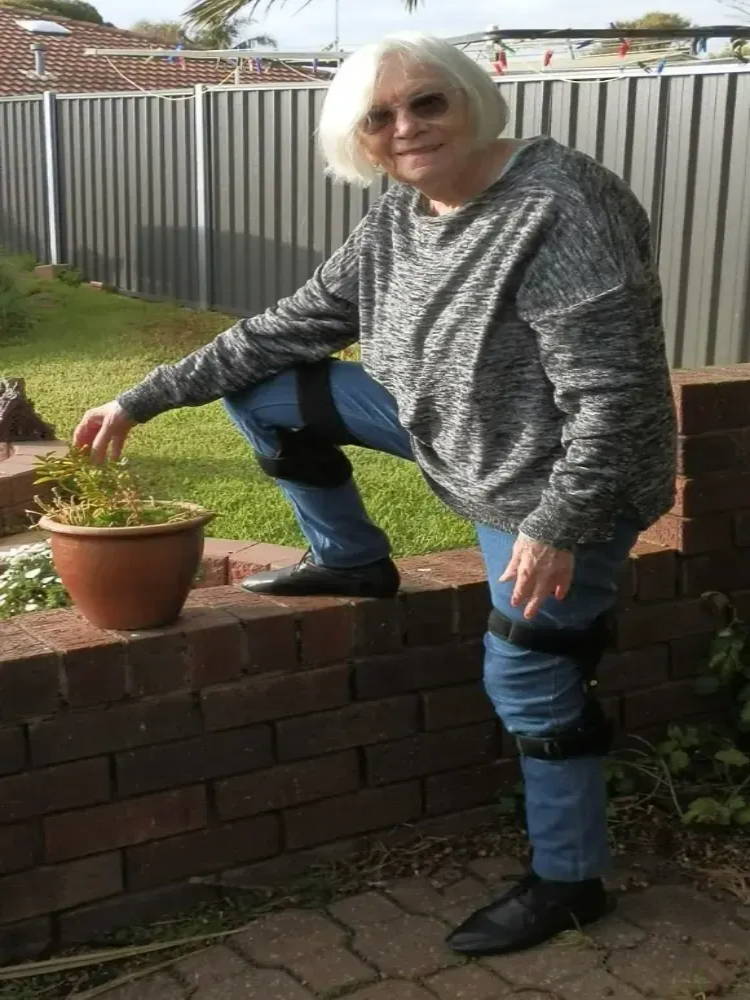 Great product, really helps. Thank you I am 83 years old and can now enjoy gardening again. Very well designed and easy to wear. They fit me perfectly and I love them. Kind regards.
- Brenda C.
I'm a 70 year old man with a full left knee replacement, a recent back operation and arthritis in my lower back. These are great for supporting me walking up stairs and raising up after squatting down. I'm able to walk up the eleven stairs from the lower level to the main level of our home, without pulling myself up by the hand rail. I love them! I wear them in public during warm weather, when I wear shorts, or under long pants when the weather is cooler.
- Ron G.
I have had RA (Rheumatoid Arthritis) for over 20 years now and I've tried everything you can think of with no success too find something too help with the pain!! So I thought I would give these knee cap things ago!! And much too my surprise they are great it takes few times too get use too them but now I can walk without hobbling!! There the best thing I've come across in over 20 years!! I love too walk normally again, I can now do what people take for granted!! 😎👍
- Peter C.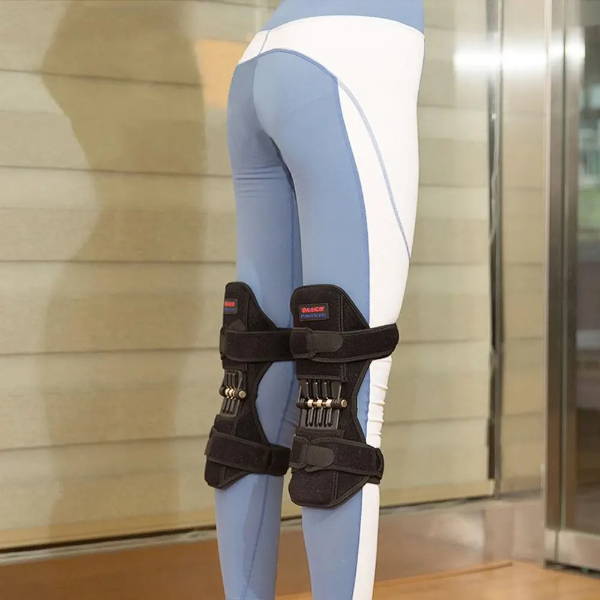 The Go! Power Knee Brace is the knee brace that will keep you going - no matter what! Place your order today while supplies last.